Induction
Welcome to Governance
A guide for those new to school governance, and those who wish to refresh their knowledge of key roles, responsibilities and good practice.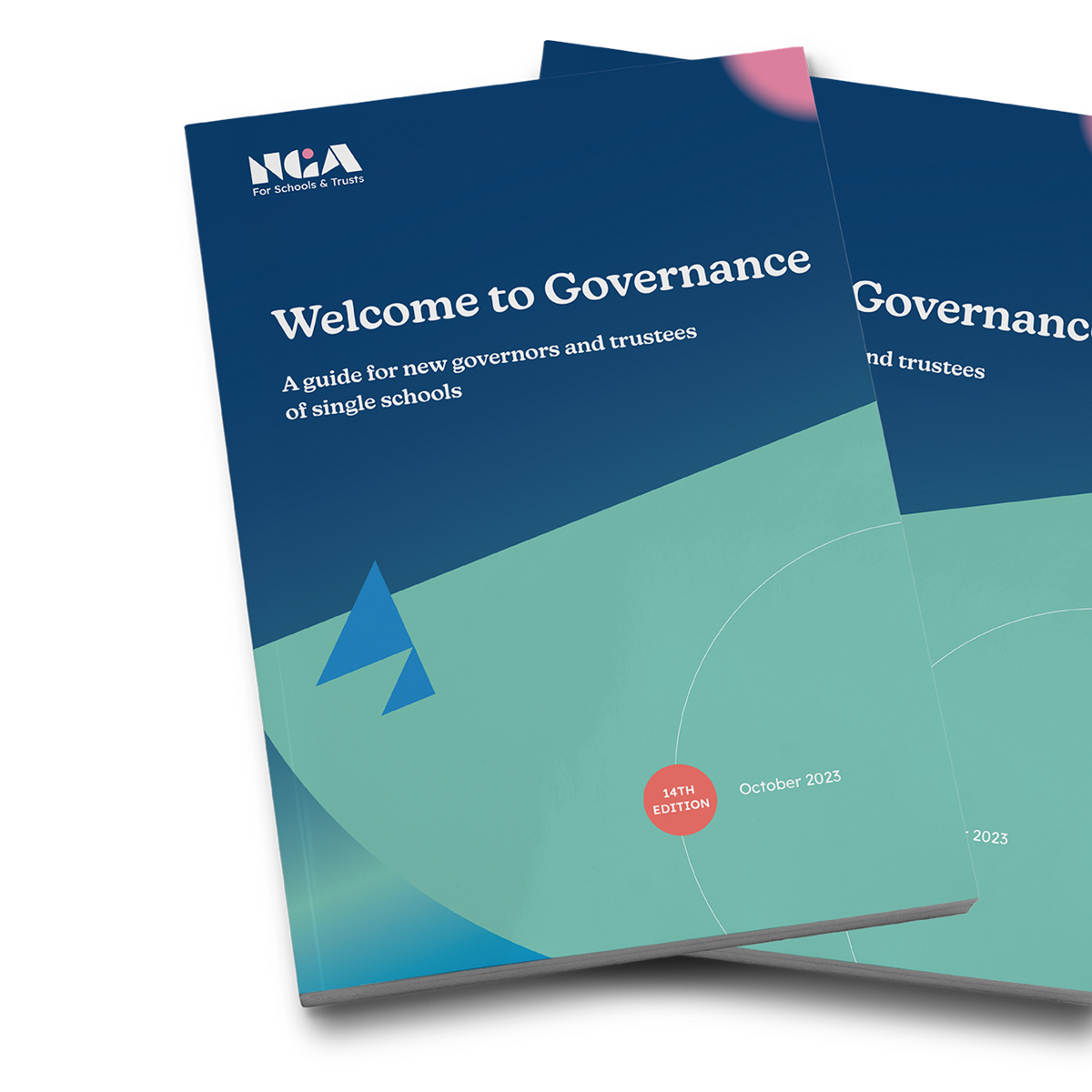 Welcome to Governance is an induction guide for those governing at a local authority maintained school, single academy trust or at an academy within a multi academy trust (MAT).
MAT trustees should refer to Governing a Multi Academy Trust.
The guide is essential reading for anyone seeking a clear and practical understanding of school governance. It can be used to support induction and as a reference guide.
The 14th edition of Welcome to Governance provides additional guidance for those governing at an academy within a MAT.
The guide covers:
the school system
the responsibilities of governing boards
how governing boards work, meetings and decision-making
being an effective governor or trustee
strategic direction
pupils and learning (new and extended guidance)
accountability for educational performance (new and extended guidance)
finance and resources
stakeholder engagement
Chapters one to four offer guidance before and during induction. Chapters five to 11 are most useful once the reader understands their school's strategy and current priorities.
Complimentary copies of this guide are available for eligible Gold and MAT members.
Delivery
Payment by card offers the quickest delivery option.
If you choose to pay by invoice, an invoice will be emailed to you the next working day. The publication will be delivered to the address contained in your order only after payment has been made.
Place your order
For a more accurate pricing
Inside the guide
Each chapter of Welcome to Governance covers a specific topic and contains important, entry-level information relating to key roles, responsibilities and good practice.
At the end of each chapter, three actions are suggested to embed learning and become effective in the role.
Preview the guide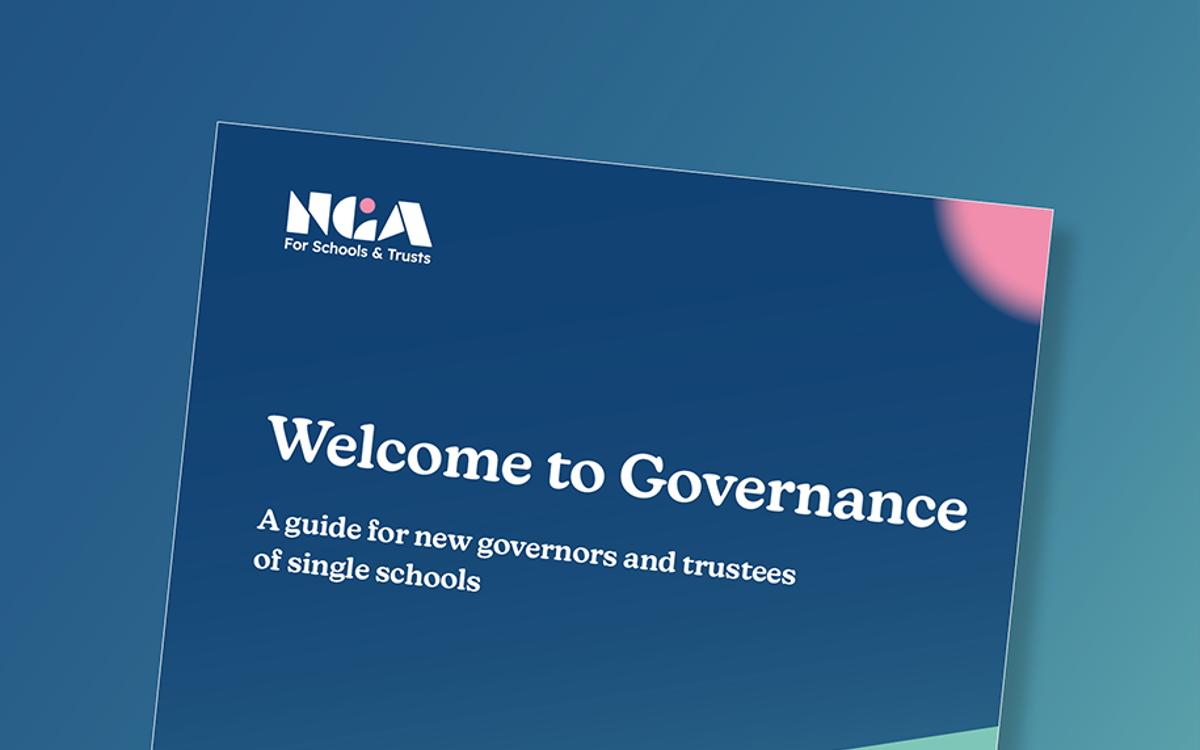 "The quality of Welcome to Governance, Welcome to a MAT and The Chair's Handbook cannot be too highly recommended. They give an excellent grounding for those new in post and are continuing source of information over the years..."

NGA member
Related content
Training & development

07/02/2024

16:00-17:15

Zoom

Training & development

30/01/2024

16:00-17:15

Zoom

Training & development

31/01/2024

16:00-17:15

Zoom

Training & development

06/02/2024

16:00-17:15

Zoom

Training & development

Bespoke for your board(s)

Training & development

Bespoke for your board(s)

Training & development

Bespoke for your board(s)

Training & development

Bespoke for your board(s)

E-learning

E-learning

E-learning

E-learning

E-learning

E-learning

E-learning